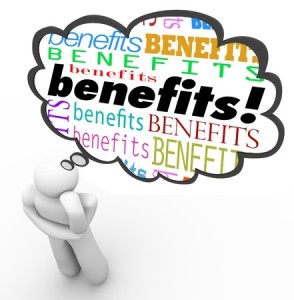 During these cold weather months the weather can be pretty unpredictable – and often times hazardous. With the heavy rains, strong winds, and even occasional snow storm, the exterior of your building can be a dreary sight.
This is the perfect time of year to schedule professional pressure washing for your business. Leaves, dirty, and debris whipping around this time of year can pile up and get stuck to the side of your building. Not to mention the parking lot residue that sprays off of the tires of your visitors. Or, the soil that splashes up from your landscaping when heavy rains come down the downspouts.
There are a whole host of places around the outside of your building that can be very dingy this time of year. But, a professional pressure wash will easily rid all of the layers of dirt and residue and keep your building looking professional and welcoming to your visitors. This is especially true for companies that are in the food service or health care industry where cleanliness is one of the top factors that clients judge you on.
Here are some other benefits to having your business pressure washed this time of year:
Longevity. Proper maintenance is the best way to keep any large investment protected, and your building is no difference. By having your building cleaned of any build-up of dirt, debris, and residue you can ensure the longevity of the building. A professional pressure wash is safe and uses a highly pressurized stream of water to wash away the damaging dirt and residue. Any spray that comes off of your parking lot could have oil, grease, and other corrosive materials. It is important to get this washed off of your building regularly.
Aesthetics. As mentioned, a dirty exterior can make your business look less than inviting and sanitary. If you own a restaurant or provide a health-related service, your clients are judging your services from the moment they pull up in the driveway. Having an clean exterior to your building is a great way to make the best impression.
Health. Because the exterior of your building is bathed in the pollutants that are in the environment, it is susceptible to build-up of exhaust from vehicles, pollen, dander, viruses, bacteria, etc. A professional pressure wash will get rid of all of this contaminants and maintain a healthy and clean environment for your employees to come to work in and for your clients to come visit.
There are many benefits to having your building professionally pressure washed this time of year. Make sure to put your company's best face forward by providing a clean and health environment for your visitors and staff.