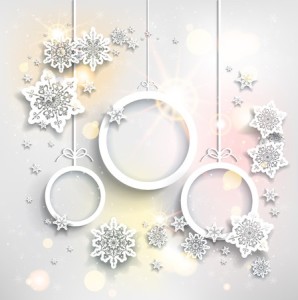 The weather outside this time of year is not only cold but, it is wet. Between the rain, sleet, and occasional snow, the moisture that is brought into your building on the feet of visitors is unavoidable.
The problem though is that once that moisture is deposited onto the carpet in your office, the chance of mold and mildew beginning to grow is great.
The environment in your carpet is perfect for the growth of mold and mildew, especially during this time of year. Visitors come into your building with mold and mildew spores on their shoes from outside, along with moisture from the weather. All of this is then pushed into the fibers of your carpet, and hidden from the light by the dense material of the carpet. All that mold and mildew need to grow is a dark and damp environment.
To keep mold and mildew from growing in your carpet, make sure to follow these tips:
Add door mats to the front door of your building. These can be either commercial grade and large or just a small welcome mat where people can wipe their feet. Both are nice because they are portable and can be taken away and cleaned. The friction of wiping shoes on the welcome mat helps to remove any particles or spores.
If you use a commercial carpet service, ask them to bring some carpet runners and additional carpet mats to lay down in your office. Place these mats in areas where there is a lot of foot traffic coming in from the outside. This will help to capture the moisture before it gets on your carpet. Most of the commercial floor mats are rubber backed, so the moisture will not soak through.
Have your carpets cleaned regularly. While professional carpet cleaning equipment will deposit moisture into the carpet (depending on which method is used) it can also draw that moisture out along with any moisture tracked in on the feet of your visitors.
If you are hosting your company holiday party in your building, having new clients or visitors come into tour your office, or just expecting the regular day-to-day foot traffic, make sure to follow these tips for reducing the amount of moisture that makes it into your carpet.