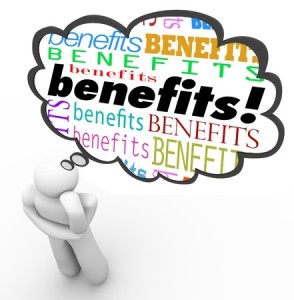 Going green is more than just a passing trend – it's a new way of life for modern businesses. If your company is looking for ways to help the environment, reduce its carbon footprint, and earn a reputation as an environmentally conscious brand, consider investing in green cleaning services. Professional cleaning with environmentally safe products can offer your business a range of benefits, including:

Healthier, Happier Employees
Replace harsh chemicals with environmentally friendly ones and your employees will reap the benefits. No more breathing in toxic fumes while trying to work or taking sick days due to respiratory issues and allergies. Green cleaning products make an office sanitary and safe for your workers, contributing to better air quality and a cleaner work environment.
Appliances and Systems That Last Longer
Flushing strong, acidic chemicals down your drains and sewer pipes can eventually lead to system corrosion and deterioration. The same goes for wiping down your kitchen appliances and bathroom fixtures with harsh cleaners. Green Seal Certified products are excellent cleaning chemicals that use hydrogen peroxide to get a real clean without risk of corrosion.

The Community's Stamp of Approval
As a local business in Southern Oregon, it is your responsibility to do your part to care for the environment. Using green cleaning products can show the community you care about its health and well-being – ultimately reflecting positively on your company. Show your customers you care about the natural world and the footprint your company leaves behind.
Improve Your Bottom Line
That's right – green cleaning can save your brand money. The experts at Vista Building Services use Green Seal Certified Envirox products that are good for the environment. With our company, certified green products for your commercial building is an easy choice. Reap the benefits of healthier employees, fewer sick days, boosted business, and appliances that last longer without having to pay extra for special cleaning services.