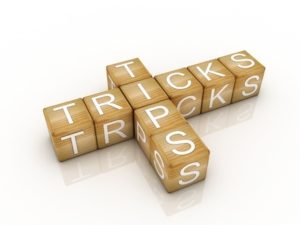 Now that the fall has arrived, it is time to start thinking about the coming winter season and how well your building is prepared – more specifically, your flooring.
The fall and winter weather can be very harsh on your flooring because of the foot traffic that brings the outdoors … in.
When your clients and customers get to your front door, they have been walking through puddles, rain, parking lot dirt, and wet leaves. All of this residue and debris will build up on their shoes and they will track it into your place of business.
Not only can wet floors be very dangers (for obvious reasons) but, they can also cause a negative impression to be made about your business by new visitors.
Imagine you walk into a place of business with your family on a day off and the floor has large muddy puddles or wet leaves and stains on the carpet. You probably won't be excited to visit that place again.
All of these scenarios could easily happen at your place of business as well. Thankfully, if you follow these tips, you can keep your flooring well-maintained through these wet weather months:
Add some throw rugs or commercial grade welcome mats and enlist the help of a carpet cleaning service. These are great programs that will pick up your dirty carpets and replace them with new ones. The slight expense is worth it to know that your entryway is safe from puddles and clean enough to make a good impression on your visitors

Have your flooring professionally cleaned on a regular basis during the fall and winter months. This helps to reduce the amount of residue that builds up on the floor, which will turn to mud when wet feet hit it

Place a welcome mat outside of your front door to encourage people to wipe their feet before coming into your business. This is an easy and inexpensive way to give a signal that you would like visitors to wipe their feet before they come into your business.
Using these simple tips and getting them in place now during the fall months, can ensure that your business is prepared for all that will come during the winter months and wet weather.