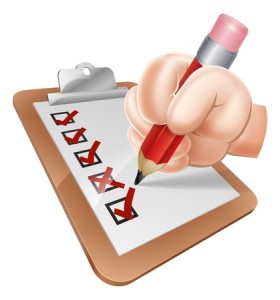 Commercial buildings require annual summer cleaning more than residential homes. Hundreds of people moving in and out, workers eating at their desks, and harsh winter weather in Southern Oregon can make the office a messy and unsanitary place to do business. A year's worth of dust, dirt, and grime is waiting for you – so how do you respond? Here are four summer cleaning tips from the professionals at Vista Building Services.

Focus on the Floors
Your floors will sustain the most wear and tear in a commercial building. Winter weather can especially cause damage from tracked-in snow and mud. Whether you have carpet, concrete, or tile, odds are your floors could use a little TLC. Invest in a deep cleaner for carpeted areas, and a steam cleaner for tile floors. High-pressure steam, heat, and extraction can remove soil particles and revitalize your floors. Large commercial buildings or seriously dirty floors deserve the attention of professional cleaners in Oregon.

Refresh the Restrooms
Your office's bathrooms can harbor disgusting germs and bacteria that can make your team sick. Prevent illnesses and a citation from the Occupational Safety and Health Administration by thoroughly cleaning your bathrooms. Daily cleaning helps keep bathrooms sanitary, but periodic deep cleans can ensure the safety and health of your staff.
Dust Off Desks
Have your staff declutter, organize, and wipe down their desks with sanitary wipes. Desks can harbor germs from dirt, food crumbs, and grime from daily use. Clean desktop monitors, keyboards, and equipment. Thorough desk cleanings can reduce employee illnesses.
Go Green This Spring
Reduce your company's carbon footprint and opt for green and organic cleaning supplies this spring. Green cleaning can improve the health of your workers and earn your brand a positive reputation in the community. Vista Building Services uses Green Seal Certified Envirox products, which are safe for the environment, nontoxic, noncorrosive, and harmless for your staff to breathe.