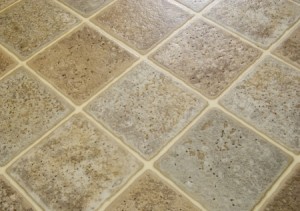 The summer and spring months are great because you can leave the windows opened to cool the office down or plant a tree to add some shade.
But, the winter months require a lot more work to keep your space comfortable and inviting to employees and customers.
The winter also means the walkway into your building, the parking lot outside of your building and the sidewalks around the perimeter of your building are all going to be wet, dirty and covered in debris.
All of this leads to more stains, wear and damage to your carpet. The carpet and flooring of your building are huge flat surfaces that are one of the first things that people notice when they come into your business.
If there are any puddles of water, stains, or signs of damage your visitors are going to use that impression to decide if they ever come back to your place of business again.
Not to mention that the extra water, dirt and debris that are tracked inside of your business can be very hard on your flooring and can cause damage and extra wear and tear.
Thankfully, there are a few things that you can do to protect your flooring from these scenarios and thus protect the reputation of your business:
Add floor mats to the floor inside and outside of your entrances. This is a great way to encourage visitors to wipe their feet but also a good way to absorb some of the moisture from their shoes before they track it around the carpet and flooring of your building

Make sure to have your professional building services crew vacuum and clean the floors more often during the winter months to remove that extra debris and dirt before it causes stains or other damage.

Consider adding more floor mats to the various areas of high-traffic on your flooring to further trap extra moisture and dirt from the shoes of your employees and visitors. These floor mats can be maintained by a professional company rather than having to clean them yourself.
Keep your building looking clean and professional this winter by preventing the damage to your flooring caused by the winter weather. The parking lot and sidewalks around your building should be properly maintained and drained. However, anything that comes into your building is up to you to get rid of and these tips will help!