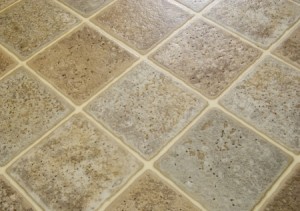 When your floor is stripped the process removes old layers of soil, wax, and grime to restore the original shine. Powerful floor cleaning machines are used to polish the floors clean leaving a fresh surface for new wax or protectant.
Floor stripping is a very complex and involved process and, unfortunately, there are some common mistakes that people make:
Unprepared. It is always best to approach a task like floor stripping with a well thought out and informed plan. The main part of that plan is to know what material the floor you are stripping is made from. This will drastically change the approach you are taking and the cleaning supplies that you use. As always, the right tool for the job. Next, make sure that you have all of the buckets, mops, rags, and other supplies that you will need to complete the job from start to finish. Having to stop midway through to get additional supplies can leave residue or damage the floors. The equipment that you are using should be clean and well-maintained to avoid any breakdowns or malfunctions.
Unsafe. Any time that you are using a piece of equipment like a floor stripper you must always wear the proper protective gear. This includes gloves and goggles. Also, make sure to put out signs or cones to warn the people around the area that the floor is being stripped and could be slippery. You should be wearing shoes that are slip resistant. Just because you know that the floor is slippery doesn't mean that you won't slip and fall while working on it.
Unrealistic. Because the process of stripping a floor is lengthy, it is important to only work on small areas at a time. This will limit the amount of space that you are occupying with your floor stripping machine and chemicals and make the project more manageable.
Unprofessional. When you take on the task of stripping a floor there is no room for being hurried through the process. You need to take your time and make sure that you do the job correctly and thoroughly. There needs to be at least 10 minutes to allow the stripping chemical to penetrate the layer of grime that you are trying to remove.
If your floors are looking dull and drab and you would like to bring back some shine, floor stripping is a effective way to make that happen. However, it is a laborious task and not for someone who has never done it before. We recommend having a professional cleaner take on the project.