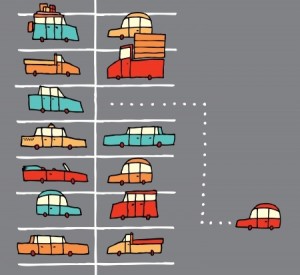 Curb appeal is important for many business owners. This is how potential customers and clients make their first impression about your business. Part of this first impression is the parking lot, this is where people will first interact with your business. If you are a grocery store, potential customers want to be able to park their car without having several shopping carts all over the place. Not to mention keeping customers safe as they are walking to the front door of your business from their car.
Here are some tips to keep your parking lot safe and well-maintained:
Things like small rocks, glass, and debris will eventually cause small holes in the asphalt over time. These abrasive materials get ground into the asphalt over time due to cars and other vehicles driving over them. To avoid this make sure to sweep your parking lot regularly. This will pick up those small pieces and extend the life of the asphalt in your parking lot.
Heavy rains can cause oil, sediment, and metals to get washed into your parking lot from storm water runoff pathways. Make sure that your lot is free from obstructions that will prevent the flow of water as this can cause large puddles that are unsightly and could deter customers.
As soon as you notice cracks in the asphalt of your parking lot make sure to get these filled and repaired. If you don't, the drastic change in weather from hot to cold could cause the cracks to expand and increase in size. Using a rubberized crack sealer will help to fill the cracks and prevent them from expanding.
When you have your parking lot covered in asphalt, make sure to also get a seal coat added to the top. This can go a long way in ensure the longevity of the material by protecting it from cracks, dings, and holes. It might be enticing to just have quick patches done, as this is a much smaller up-front investment. However, in the long run a fully covered and sealed asphalt parking lot will save the business owner 50% in repairs over time.
When you look out at the parking lot for your business if you notice any cracks, potholes, or other unsightly blemishes consider how it must look to potential customers and if it is impacting your bottom line.