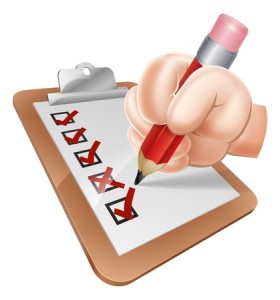 The flooring in your business spans the entire square footage and can make quite an impression on customers. Whether that impression is good or bad depends on how well you care for your flooring and how clean it is.
Carpeting provides a nice, casual feeling and makes an impression based on the pattern and quality, tile flooring is a nice addition to bathrooms, and other areas of your commercial space because it is resistant to liquids and easy to clean. However, the spaces between the tiles and along the walls can get grimy and start to look old.
With a regular and consistent maintenance routine, tile floors can last for years and continuously make a positive impressions.
Here are some tips for caring for your tile floors:
On a daily basis use an indoor broom or a vacuum cleaning on the hard surface setting to clean any debris or dust that has accumulated from regular use.
On a weekly basis use a damp mop to wipe the tile clean. If there are heavy traffic areas, you might want to clean those more often with the damp mop. This prevents the dirt and soil that have accumulated from abrading the tile and causing damage.
Before you use scouring powder, sealant, or cleaner test it on a small area of your tile to make sure that it will not cause damage. Do this before you use anything on the full area of tile. Damaging a small test area is much easing to repair that the entire room full of tile.
Shortly after your tile has been installed, use a sealer on the grout joints to prevent cracks and fractures. Make sure that the product that you use is compatible with the process of cleaning the joints.
After cleaning the tile, make sure that you use a damp mop or cloth to rinse the entire area with clean, fresh water. This removes all cleaning solution residue and prevents build-up which can damage your tile and leave it looking dull.
As soon as you notice any damage, cracks, or breaks in your tile contact a flooring specialist immediately to replace and repair.
Regular professional cleaning of your tile is an important part of keeping it looking nice and lasting for years to come. Make sure to hire a qualified floor professional with experience cleaning tile and grout. Follow these simple tips to maintain your tile in between professional cleanings.