Top Commercial Office Spring Cleaning Tips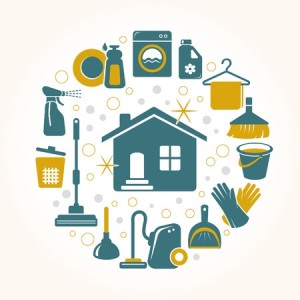 The sun is shining, the birds are chirping, and your office is as cluttered as can be. Your staff has been cooped all winter, and the business is paying for it big time. No more excuses, it is time to clean up and stay productive! A clean workspace is safer, more sanitary, and more mentally motivating than one that looks like a tornado came through. If you think vacuuming and picking up desk debris is all it takes, think again. There are many corners and crevices where dust and dirt like to hide.
All that winter foot traffic puts a toll on all your offices' flooring surfaces. Have a look. In case you were wondering, they are not supposed to be dingy and discolored, and you should be able to see clearly through the office windows. Building maintenance is not easy, but if you want to maintain employee morale and boost client first impressions, a pig sty-equivalent work area is not advised!
Treat Your Office Right!
Carpet is always a top priority. Hardwood, laminate, and tile surfaces are no exception when it comes to deep cleaning, but carpeting is far less forgiving. A cheap vacuum with poor suction is only going to pick up surface fiber particles. For the nasty stuff stuck at the bottom (e.g. road salt, mud, etc.); investing in a high-quality vacuum designed for commercial use is critical. The benefits include a cleaner surface, odor elimination, and shorter carpet wear.
Since you are probably in the mood to reorganize, take advantage of the opportunity to clean neglected surfaces. Flooring beneath file cabinets and computer desks needs love too, and will prevent the harboring of dust. This also improves office air quality, and should be performed every few months. For the building's windows, pay special attention to those closest to ground level, as they tend to pick up grime faster.
Vista Building Maintenance is your go-to contractor for above ground window cleaning. Keep your employees safe by hiring a pro to tackle these difficult spring clean-up projects!