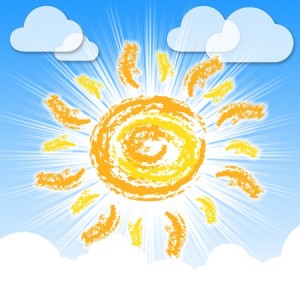 There is never a shortage of tasks to do around the house and the summer time is the perfect time to shorten that list. With the nice weather and bright sunshine until late in the evening, many home improvement tasks get tackled this time of year. Here are some of the more popular handyman tasks you might need done around your house this summer:
Clean gutters. Cleaning the gutters on the house is not a fun or exciting summer project. But, if you don't have clean gutters then when the winter weather hits you might find yourself with flooding all around the foundation of your home. The gutter system installed on your roof is designed to divert water away from your home during times of heavy rain or snow melt. But, when gutters are clogged with leaves, sticks, and debris the water backs up and floods over the time of the gutter onto the ground causing the foundation and soil around your home to get too wet.
Deck repair. The deck on your house is an extension of your living space during the summer time. A lot of time is spent sitting outside enjoying the warm summer sun, or having a cool drink in the evening. Not to mention the many meals that are cooked and eaten in the summer time. If your deck has missing boards, loose stairs, or parts of the balcony that are not quite secure this is a great time of year to get those things fixed up so that you can enjoy your deck without worrying about injury.
Home security. It is never a bad time of year to add more security to your home. But, during the summer time many people go on extended vacations away from home and this is the perfect opportunity for thieves to break in and ransack your home. Adding deadbolts to your doors and security locks to your windows are easy and inexpensive ways to beef up the security around your home if you are going to be gone for a while on vacation.
The list of handyman projects that can be done around a house during any season of the year is never-ending. Whether it's from normal wear and tear or you are improving your existing living space the summer is a great time to get a big majority of these projects checked off.